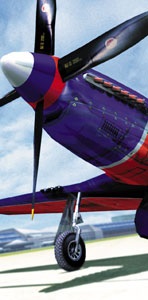 WHAT IS PROPELLER ARENA?
Propeller Arena: Aviation Battle Championship is an arcade-style air combat simulation. This fantastic game was developed by the AM2 division of Sega, for their mighty Dreamcast console. It was meant to have online gameplay with voice chat, a great punk rock soundtrack, and some of the best visuals the Dreamcast had ever displayed.
However, even though it was completed, it was never officially released, due to the terrorist attack that destroyed the twin towers of New York's World Trade Center. As a certain level of this game was set in an environment that looked very similar to these sad events, Sega feared that it could give them bad press. Also, due to financial problems, Sega had decided to stop making game consoles and became a third-party developer for other companies' machines; as the Dreamcast was no longer relevant to them, Propeller Arena was neither.
WHERE CAN I GET IT?
Officialy? Nowhere. It was, along with Half-Life, the "holy grail" of Dreamcast gaming... and, just like that one, it has found a way around corporate stupidity and into the hands of the gamers! Thanks to "ServiceGames", a regular at the ASSEMbler forums who somehow acquired a pre-release copy, and "Belok", the hacker who then ripped it to a disk image file, all of us can now enjoy this fantastic game.
Propeller Arena can now be downloaded from many peer-to-peer file sharing services or some other mysterious places in the darkest pits of the internet *cough*, and burned into a CD-R which your Dreamcast will (probably) run.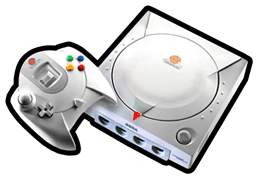 ALRIGHT, BUT WHAT'S IN YOUR SITE?
Here you will find images, audio, and information about the game and its characters. Enjoy!
- Rodrigo Girão, site owner (delete "NOSPAM" from email address to contact me)
DISCLAIMER: all works by third-parties found in this website (such as images, text, and audio) are used with purely informative and historical purposes, not meant as a violation of the authors' rights.